If she sees 21 patients in a day, it's a safe bet that pediatrician Chloe Campbell will field 21 questions about the pediatric COVID vaccine.
"If someone comes in for a hangnail, we talk about the COVID vaccine. I'm not kidding," said Campbell, the medical director at Pediatric Associates of Greater Salem and Beverly.
Pediatric COVID vaccines could be just around the corner. If all goes smoothly, kids ages five to 11 may be eligible as soon as next week under an emergency use authorization from federal regulators. But even as Massachusetts makes plans for the rollout and pediatricians prep their patients, there are parents, public health officials and scientists who still have questions.
Campbell's patients seem to mirror a national trend, with roughly a third of families ready to run out and get the shot as soon as it's available. They want to know where and when to book an appointment. However, the others have questions about the vaccine.
"They are worried about the long-term effects," said Campbell. "They're not anti-vaxxers. They just want to make sure that we are OK with it."
She reassures them: Regulators are evaluating the data to make sure any risk from the vaccine is far lower than the risk from COVID. Campbell tells them her own kids — who are older and already eligible for the vaccine — got the shot.
"And that converts a lot of people," she said.
While many pediatricians and public health experts are glad doctors are doing this work, some wonder about whether the state should coordinate more  outreach. Massachusetts has yet to launch a big public awareness campaign to prepare families for the pediatric rollout.
"This is the time that we really want to ramp this up," said Lloyd Fisher, president of the Massachusetts chapter of the American Academy of Pediatrics. "The next couple of weeks is going to be critical."
Fisher's been working closely with the state to plan for pediatricians' offices to get the vials as soon as they're authorized. But, he said, he'd like to see more advertisements in the media and on social media, as well as more celebrities promoting the pediatric vaccine at places like sporting events. He said there should be an extra push in areas that have low vaccination rates among adolescents and adults.
"What I'm hoping is that we can see some direct outreach and partnering with local boards of health, local community agencies, religious leaders in those communities," Fisher said.
Both Gov. Charlie Baker's office and the Executive Office of Health and Human Services in Massachusetts did not respond to requests for comment for this story. However, speaking at a legislative hearing last week, the state's secretary of health and human services, Marylou Sudders, said more information is coming soon.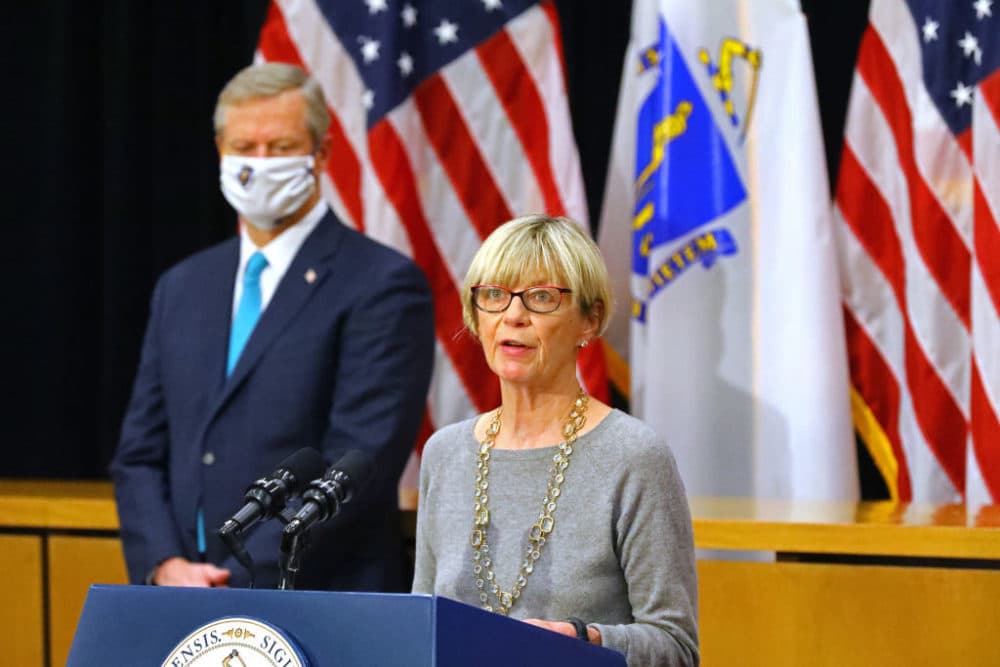 Some local public health officials are not waiting for state and federal outreach campaigns.
"Frustration levels get a little high sometimes that we should be doing more. And it's one of the reasons that in this office, we are doing more," said Matilde Castiel, Worcester's commissioner of health and human services.
Worcester has mobilized a group of so-called youth influencers. "So, youth talking to youth about the vaccine," said Castiel.
These youth influencers put together their own PSA aimed at kids, and the city has already reached out to parents about school-based vaccination clinics, including sending out permission slips.
Yet, even as people plan for shots going into kids' arms, the scientists are still at work, cautioned Rick Malley, an infectious disease doctor at Boston Children's Hospital and a professor of pediatrics at Harvard Medical School.
"There's still going to have to be a lot of research and studies done even after the vaccine is – if it is in fact – implemented in children," Malley said.
While the initial data suggests the vaccine is safe and effective, research in the months and years ahead will answer questions about things like the vaccine's rare side effects. There's concern about inflammation in the heart that's been seen in some younger men and adolescent boys. Malley said clinical trials, like Pfizer's pediatric mRNA COVID vaccine trial, aren't designed to pick up extremely rare but potentially serious side effects.
"At the end of the day, we're talking about somewhere in the range of 1,500 children between the ages of five to 11 who got the mRNA vaccine [in Pfizer's trial]," said Malley. Just half of those study participants who received the vaccine and not a placebo were boys — about 750 people –which is not a huge sample in order to identify a very rare side effect.
Malley's hopeful that future studies will show there's not much of a risk from this uncommon side effect. And many experts point out that COVID is more likely to cause heart inflammation than the vaccine.
Still, Malley acknowledged, the risk calculation for the vaccine is not as straightforward for young kids, since they are less likely than adults to get severe illness from COVID.
"It doesn't mean that we shouldn't promote vaccination in children. I just think it means we have to be very upfront and very informative to parents about the knowns and the unknowns," Malley said.
Conversations about those knowns and unknowns are already happening in doctor's offices and school districts across the state while parents and medical practitioners await a final decision on the pediatric COVID vaccine.
https://www.wbur.org/news/2021/10/27/pediatric-covid-vaccine-authorization
Lake Charles, LA (KPLC) - Authorized Corner solutions viewers' civil authorized issues.Concern: We have had legal custody of our grandson...