Three Hopkins School Board seats will be decided in the Nov. 2 election.
The list of candidates includes incumbent Jen Westmoreland Bouchard along with newcomers Rachel Hartland, Dave Larson, Jason Ross and Sarah Vaye.
Current boardmembers John Kuhl and Fartun Ahmed did not file for re-election
Kuhl, who was appointed in 2021 due to the resignation of Chris LaTondresse, is a candidate for mayor of Minnetonka. LaTondresse was elected to the Hennepin County Board of Commissioners for District 6 last year.
The Hopkins School Board has seven members who are elected at large, to four-year terms. The winners will begin their terms in January 2022.
Education: B.A. from St. Catherine University and a variety of professional certifications
Occupation: Co-founder and director of regulations/operations for CoyaBlu, and an ASL interpreter
Qualifications: I'm a Hopkins parent with a wide array of professional experience, including starting companies and working in Hopkins Schools as an ASL interpreter. I have served on advisory panels, hired employees, even advocated for tenant's rights in the Minnesota legislature. I'll use that experience to be an asset to the Hopkins School Board.
I am passionate about communicating the important work Hopkins Schools is doing to create a more equitable and innovative school environment. That is critical to achieving Vision 2031's aspirations: To make Hopkins the destination of choice for top students and teachers. More than that, though, everyone deserves access to the places where policies are being made. I will work to share information and increase transparency from the board. Additionally, I want all Hopkins grads to be prepared to embrace life after school, whatever that looks like. Young adults that are life-ready have better mental health outcomes, better rates of completing post-secondary programs, and many other important effects. Life-readiness is my No. 1 priority, and one I will pursue for all Hopkins students. This includes sharing accurate, up-to-date information about trade schools, internships, entrepreneurship, and skills desired by employers, in addition to the usual guidance around traditional universities.
What separates you from the other candidates?
I have a unique and varied professional background that's resulted in a diverse network. That will enable me to make those strategic partnerships required to bring Vision 2031 to fruition. The National School Board Association says career awareness is a crucial addition to curriculum if you want graduates who are life-ready and have a plan for life after high school. Many of the jobs our children will have in the future haven't even been defined yet, and developing their professional network will help young professionals no matter what field they choose. I have also spent a lot of my career providing information to people who have previously suffered from a lack of access to it. I've seen it change people's lives for the better, and I'm committed to ensuring that every family, regardless of their primary language, can understand what the Hopkins School Board does and what topics are being discussed.
What are the top issues facing the school district and how would you address them?
The racial disparities that exist in Minnesota are deeply troubling. Vision 2031 addresses equity, but it's clear we have a long way to go on this front. POC lag behind white counterparts in employment, educational opportunities and more. I will support progress in this area by any and all means. We'll need expertise from all corners to combat these iniquities. Bringing experts and ideas together is a skill of mine, and one I'll use tirelessly to ensure Hopkins Schools makes drastic progress. Additionally, we have the opportunity to use our new online tools and flexible schedules in upper grades to make education more personalized for every scholar. That means more support where students require it, and more access to challenging material when that's called for. I'm able to assist in evaluating the outcomes produced by these new tools and the judicious use of budget funds to help Hopkins reimage school.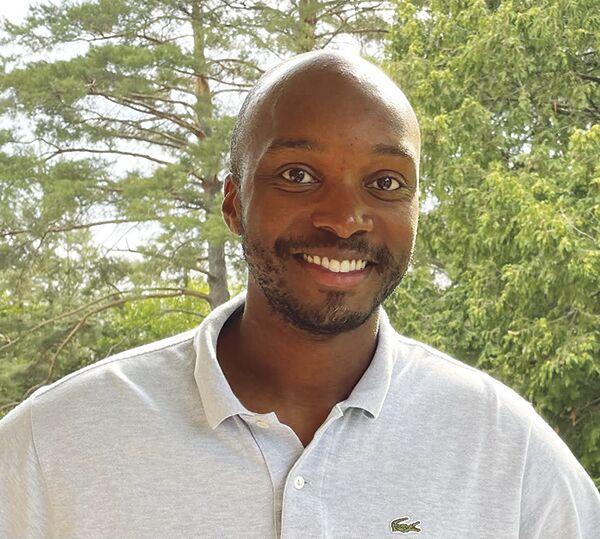 Education: B.A. and MBA from Hamline University (St. Paul)
Occupation: Associate brand manager at Michael Foods, Inc.
Qualifications: Currently, I work as an associate brand manager at Michael Foods and I believe my corporate experience and analytical skills will be an asset to the Hopkins School Board, because I'll be able to strategically review the multiple topics and decisions required by a member
The reason why I am seeking election for Hopkins School Board is to further engage with our Hopkins community members and learn more from our community as to why and how Hopkins sets itself apart from its peers. My family and I moved to the Hopkins School District eight years ago and what attracted me to the Hopkins community from St. Paul specifically for its socioeconomic and cultural diversity representation. I am committed to the Roadmap to Vision 2031 as the guide that will help set the Hopkins School District apart from its peers and continue to be a beacon of innovation. Not only am I a strong supporter of public-school education and as a school board member, but my primary goal would also be to ensure equitable resources are available to all scholars to continuously attract talent and increase overall district participation.
What separates you from the other candidates?
As a community, we understand that it is critical that our youngest learners have all the resources needed to be academically, socially, and emotionally ready for their bright future. The fluidity of Vision 2031 will be the driver that will enable Hopkins Schools to deliver on this opportunity through a personalized learning framework. The goal of personalized learning will be designed around the student's readiness, strengths, needs and interest through a restorative approach. I hope I can earn your vote this November, so we can keep the momentum going to move from great to world-class. I believe that I will be an effective Hopkins School Board member applying my corporate experience in business and collaboratively working towards continuing to make strategic investments that will incrementally help to boost student learning, parental satisfaction, and increased enrollment.
What are the top issues facing the school district and how would you address them?
The top issues facing the school district is mental health and the budget.
It is important to acknowledge and be aware that the COVID-19 pandemic has impacted the community's mental health. Restorative practices in concert with mental health support in our schools to build a positive school climate. Families, educators, and staff have all been navigating this "new" normal. I would prioritize looking into the support offered for the teachers, staff, and parents/caregivers. In additional, I would love to see a more robust support system and resources readily available at the elementary level.
The way that I would improve addressing the budget deficit is to work collectively with our Citizens Financial Advisory Committee and the district leadership team to better understand what has been earmarked and what expenses can be adjusted to work towards developing and implementing a balanced budget each year.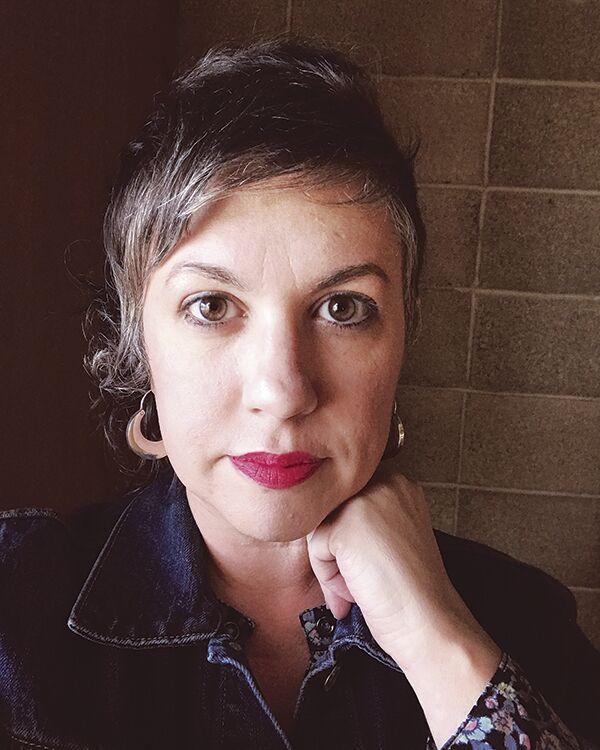 Jen Westmoreland Bouchard
Education: B.A. French and interdisciplinary fine arts, St. Olaf College
M.A. French and Francophone studies, UCLA
M.A. Literature and English studies, Minnesota State University – Mankato
Currently pursuing a doctorate in educational leadership at Minnesota State University – Mankato
Occupation: Faculty at Normandale Community College
Qualifications: Current chair of the Hopkins School Board, educator for over 20 years, public education advocate at the state and federal levels, parent of a Hopkins student
We have accomplished so much together as a community since you first elected me in 2017. We co-created Vision 2031, focused on equity and innovation, to ensure our district truly serves each student. And we've continued to make great strides in implementing this vision, while simultaneously working to meet the holistic needs of our students and families during the pandemic. We've done the hard work of structurally balancing our budget and setting up our district for long-term financial success. The exciting news is that we are now attracting more families to our district! This year we welcomed our largest kindergarten class in 15 years and saw enrollment increase throughout the district. At the same time, we know that we have so much more work to do. I'm running for re-election so we can continue our collective work.
What separates you from the other candidates?
I am the only incumbent running for re-election this year. As current Chair of the Hopkins School Board, I am doing the work every day to ensure that our district delivers on the promise of Vision 2031. As a lifelong member of our Hopkins Schools community, proud graduate of Hopkins, and parent of a current Hopkins student, my focus is on creating strong relationships in order to drive progress. We are living through an unprecedented time in public education. Decisions made by school board members now will directly impact the quality of education in our district for years to come. We need experienced, thoughtful, and visionary leaders working on behalf of our children now more than ever. If you choose to re-elect me, I will look forward to welcoming two new board members to the table to continue the work of leading our district into the future.
What are the top issues facing the school district and how would you address them?
We are creating a new model of public education that truly serves each student. Our systems and practices must be deliberately designed to eradicate educational disparities based on race, economics, and gender. They must be authentically inclusive and honor the unique abilities of each student. At the board level, this means crafting policies through an equity, inclusion, and anti-racist lens, and centering the voices of community members who are most directly impacted by these decisions.
State and federal investments in public education have not kept pace with inflation. In order to maintain the long-term financial health of our district, we must use our resources strategically. At the board level, this means approving a structurally balanced budget and working to increase our enrollment. We must also continue to advocate at the state and federal levels for increases in public education funding, and be excellent stewards of our local tax payers' dollars.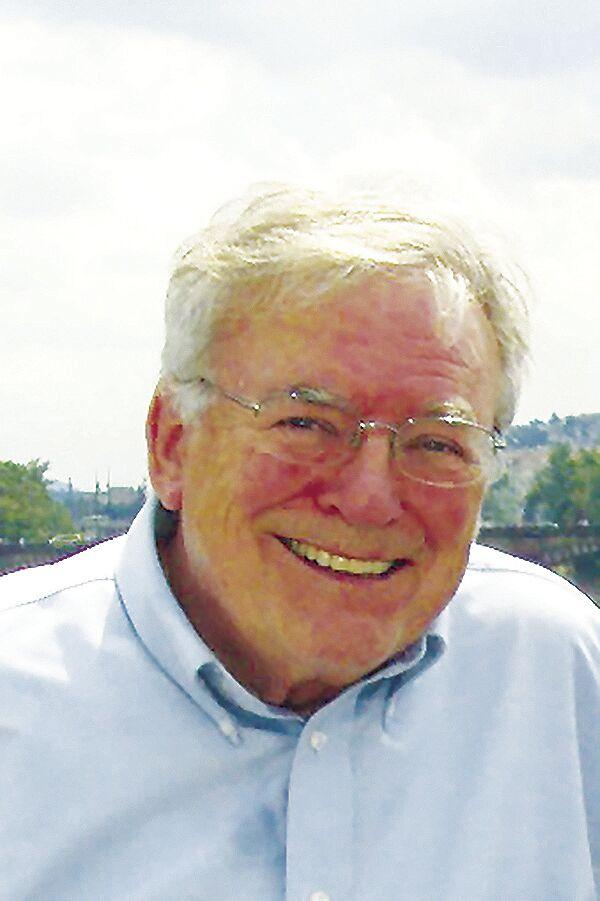 Education: (B.A.) University of Minnesota, including graduate degree from the U. of M. Law School (J.D.)
Occupation: Retired – career with Control Data Corporation involving contract management, marketing, legal and consulting positions during a 25-year career.
Qualifications: Resident of ISD 270 for over 40 years. Served on the Hopkins School Board one four year term: 2016-2019
I care about kids and public education especially since I come from a family of teachers. We need to utilize "Vision 2031" as a road map of innovation introduced by our Superintendent Dr. Rhoda Mhiripiri-Reed two years ago because every student in our district deserves a brilliant future.
What separates you from the other candidates?
In addition to the previous four years I've experienced with the Hopkins School board, my family of three children all graduated from Hopkins Schools (Gatewood Elementary, West Junior High, and Hopkins High School.) My community and civic organizations include various volunteer positions such as currently the Minnetonka Charter Commission, previously a member of the Economic Development Authority (EDA), and worked with Senior Housing Inc., a non-profit© (3) organization in the metro area.
What are the top issues facing the school district and how would you address them?
This is the beginning of a new school year. More than ever with the pandemic and global problems, we need to adapt to changes. This will require building a new model of education: One that puts students at the center of their learning including safety, health, and mental wellness for a diverse population. Student achievement is still primary, budgeting, fiscal responsibility a necessity and support for teachers, staff, and Administration in their work environment essential. Technology cannot replace interaction with the teaching staff.
Listening to our citizens and taxpayers is key. Keep the focus on the students, helping all learners reach their potential for a brilliant future.
https://www.hometownsource.com/sun_current/community/edina/voters-guide-hopkins-school-board/article_f2e09b2e-26b7-11ec-90a9-ff56af564fcc.html
During her two many years as an allergist and immunologist, Dr. Julie Wendt states plenty of individuals and dad and...