Mushrooms are edible fungi known for their high nutritional values. Most parents keep thinking about ways to include mushrooms for kids since children do not usually love them due to their dull appearance. Although they are not colorful or visually appealing, mushrooms are a great source of vitamins and minerals. They also come in various types, including white buttons, oysters, and portobello, which are highly nutritious.
Read on to discover some interesting mushroom recipes and their health benefits for children.
Benefits Of Mushrooms For Kids
1. Provides several nutrients
Mushrooms contain several nutrients, such as phosphorus, vitamin B, selenium, iodine, copper, and potassium, among others, that can contribute to a child's nutrition (1). A child needs these nutrients to perform several physiological functions that promote a child's overall growth and development.
2. Boosts vitamin D levels
Mushrooms can provide considerable amounts of Vitamin D, provided they are not grown in the dark (1). They contain vitamin D2, a form of vitamin D that gets metabolized and absorbed effectively in the body.
3. Rich in iron
Certain varieties of mushrooms are an excellent source of iron (2). Iron encourages the formation of new blood cells, thereby supplying oxygen to the different parts of the body. So, enhance your child's iron levels by including mushrooms regularly in their meals.
4. Boosts immunity
A strong immune system is necessary for children to prevent common illnesses. Mushrooms contain nutrients and bioactive compounds, such as triterpenoids that strengthen immunity (3). Besides, studies show that mushrooms can promote the maturation of the dendritic cells or the immune system cells from the bone marrow, which too improves the body's immunity (4).
5. Provides antioxidants
Mushrooms contain different nutrients and phytochemicals, such as ergothioneine that possess antioxidant properties (5). Antioxidants are chemical compounds that help fight free radicals produced by oxidation in the body. Antioxidants also promote skin health and protect the body's cells from damage that may lead to chronic diseases.
6. Rich source of fiber
Mushrooms contain a good amount of fiber that can promote gut health. Fiber adds bulk to stools and helps maintain a healthy digestive system. Besides, it acts as a prebiotic, promoting probiotic development that can also strengthen your child's immune system (6).
Mushrooms are extremely healthy but are not well-accepted by children. There is something about the texture or taste of mushrooms that turns them off. So how can you include mushrooms in your child's diet? To help you, we have come up with four flavorful and tasty easy mushroom snack and meals recipes that will surely appeal to your child's palate.
Mushroom Recipes For Kids
1. Roasted Mushroom In Gravy
You Will Need:
4 shiitake mushrooms
12 button mushrooms
2 medium sweet potatoes, sliced
1/2 onion, chopped
1 clove of garlic clove
2 teaspoons of dried rosemary
1 tablespoon of olive oil
1/4 cup of chicken stock
How To:
Roast the mushrooms and chop them up finely.
In a mixing bowl, toss all the ingredients except the mushrooms along with the olive oil and rosemary.
Transfer the veggies to a roasting pan and roast for 30 minutes or until the vegetables are tender.
Blend the roasted vegetables in a blender until smooth.
Heat the sweet potato puree in a saucepan and stir in the roasted mushrooms.
Simmer on medium heat for five minutes and serve.

Quick tip
Try a kid-friendly chicken and mushroom risotto for your child. Add chopped spinach to make it more delicious and nutrient-rich.
2. Stuffed Buttons Mushrooms
You Will Need:
6 large button mushrooms
1 tablespoon of olive oil
1 small red bell pepper, roasted and chopped
1/2 teaspoon of crushed garlic
1 tablespoon of chicken stock
2 tablespoons of grated Cheddar cheese
1 tablespoon of dry bread crumbs
How To:
Remove the mushroom stems and brush the caps with olive oil. Place them on a baking tray.
Chop the stems and sauté in olive oil with chopped red pepper and garlic.
Stir in the chicken stock and cook for two minutes.
Remove from the heat and transfer to a small bowl.
Stir in cheese and breadcrumbs and stuff the mixture into the mushroom caps.
Bake for 20 minutes and serve.
3. Easy Cheesy Portabella Caps
You Will Need:
1 portabella mushroom
1 teaspoon of olive oil
A pinch of black pepper
1 heaped tablespoon of grated Cheddar cheese
1 tablespoon of chopped fresh chives
How To:
Brush the mushroom caps with olive oil and place them on a lightly greased baking sheet.
Sprinkle pepper and top the mushrooms with the grated cheese.
Bake for 15 to 20 minutes.
Sprinkle with chives and serve.
4. Mushroom And Barley Soup
You Will Need:
2 tbsp olive oil
2 cloves sliced garlic
3/4 cup barley
Fresh thyme
4 cups chopped mushrooms
4 cups chopped carrots
6 cups broth of choice
Salt and pepper to taste.
1 tbsp parsley
How To:
Heat oil in a pan. Add mushrooms, garlic, thyme, carrots, salt, and pepper.
Cook for about ten minutes.
The next step is adding the broth and barley, and cooking until the barley turns tender.
Serve with the parsley on top.

Quick tip
Add grated or powdered cheese to the soup to give your soup a nice texture and delectable taste.
1. Is mushroom powder good for kids?
Mushroom powders are dried mushrooms that have been ground into powder. They are nutritious and beneficial for children because they are high in protein, vitamin B12, fats, carbohydrates, dietary fiber, and ash (7).
2. Is button mushroom good for kids?
Button mushrooms are the most popular mushrooms that are low in energy density and high in micronutrients, particularly vitamin D2 (8). Therefore, they are considered suitable for kids.
3. At what age can a child eat mushrooms?
Children aged one year and above can safely enjoy various varieties of well-cooked mushrooms.
4. Can children eat raw mushrooms?
No. Children should not consume raw mushrooms as there could be a risk of them eating a wild or poisonous variety, which might harm their health (9).
5. Can children eat too many mushrooms?
It is best to avoid an overdose of mushrooms in a single serving to prevent undesirable health consequences in children.
Mushrooms are nutrient-dense edible fungus that can be included in your child's diet. It can help your child's growth and development, as well as boost their immunity and vitamin D levels. They're also a good source of iron, fiber, and have antioxidant properties. So, don't forget to pick up some mushrooms for your kid the next time you're at the store, and try some recipes of mushrooms for kids one from the list above. However, ensure you don't serve raw mushrooms to your kid for their safety and health.
Infographic: Ways In Which Children Can Benefit By Eating Mushrooms
Mushrooms have been a vital part of the human diet for hundreds of years. They are juicy and have a fine taste. Children can also eat mushrooms after being a year old. The infographic below explains some of the top health benefits of mushrooms for children.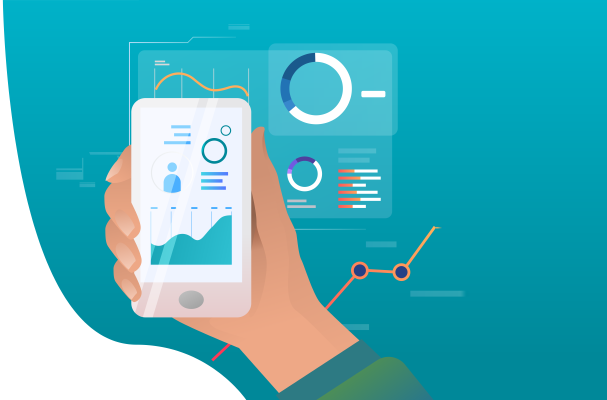 Key Takeaways
Mushrooms are a plentiful source of necessary vitamins and minerals.
Common mushroom varieties include buttons, oysters, and portobello.
They assist in enhancing immune system functioning, supply antioxidants, and promote children's general growth.
Some fascinating recipes for children involving mushrooms are stuffed button mushrooms and easy cheesy portabella caps.
Remember: do not serve raw mushrooms to your children or anyone else.

Discover a child-friendly and exotic mushroom recipe that you can make for you little ones and emabark on a delightful culinary adventure with them.
References:
MomJunction's articles are written after analyzing the research works of expert authors and institutions. Our references consist of resources established by authorities in their respective fields. You can learn more about the authenticity of the information we present in our editorial policy.
Was this article helpful?
The following two tabs change content below.
Disregarded issues of learners applying racist slurs, Black little ones finding in problems for reporting instances of discrimination, and white...