Less than a week after his son was killed in a violent altercation with a former police officer in Aurora, Todd Blitstein stood on the street where the shooting occurred and choked back tears.
"I want to be where Peyton was last so that people can see and they can hear how we are as a family standing up for what Peyton believed in," Todd Blitstein told The Denver Gazette on Tuesday. "Peyton didn't like violence."
Peyton Blitstein, 17, died of gunshot wounds, according to the Arapahoe County Coroner's Office, which ruled his death a homicide.
Police continue to investigate the incident and, as of Tuesday afternoon, no charges had been filed.
On the night before Thanksgiving, Peyton Blitstein was in a car with four other teens when witnesses say a truck started following them. The car's driver, a 16-year-old girl, told her mother that the man driving the truck pulled up beside them on South Addison Way and complained that they were driving recklessly.
Greenwood Village police have identified the man in the truck as Adam Holen, a police officer who was with the force for five years until he resigned Nov. 1.
Holen, 36, was shot and wounded during the altercation with Peyton Blitstein.
Todd Blitstein said police knocked on his door at around 4 a.m. on Thanksgiving to tell him that his son was dead. "I wanted answers. And what the situation was and where he was. I wanted to get to him as soon as possible and find out where my boy was and hold him."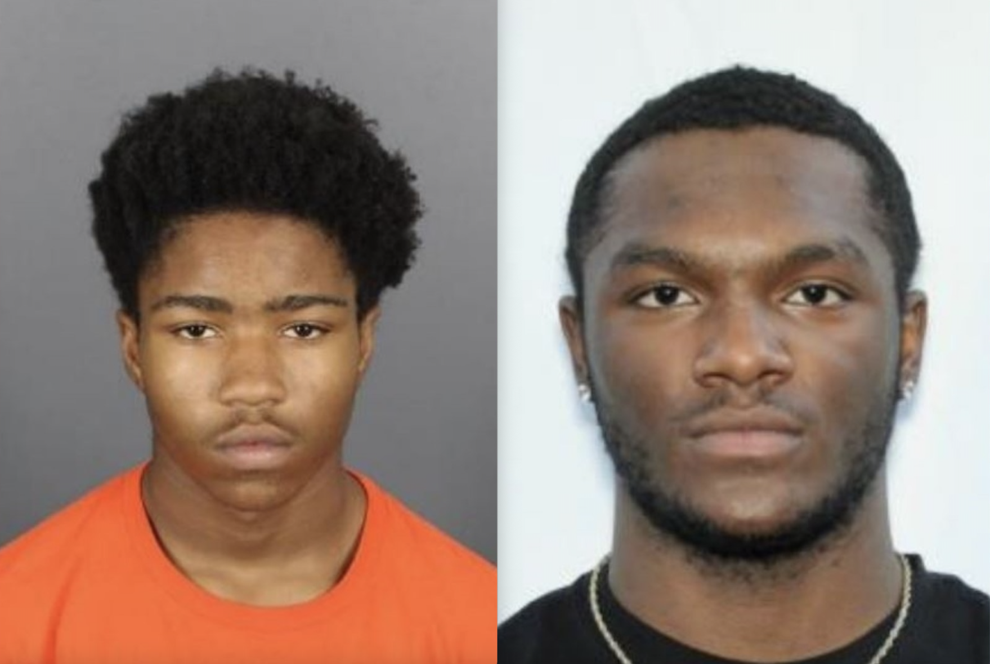 "It's every parent's worst nightmare," said Peyton's stepmom, Cayla Blitstein, who added that Peyton had a contagious laugh and loved to sing silly songs. "Hug your babies tight."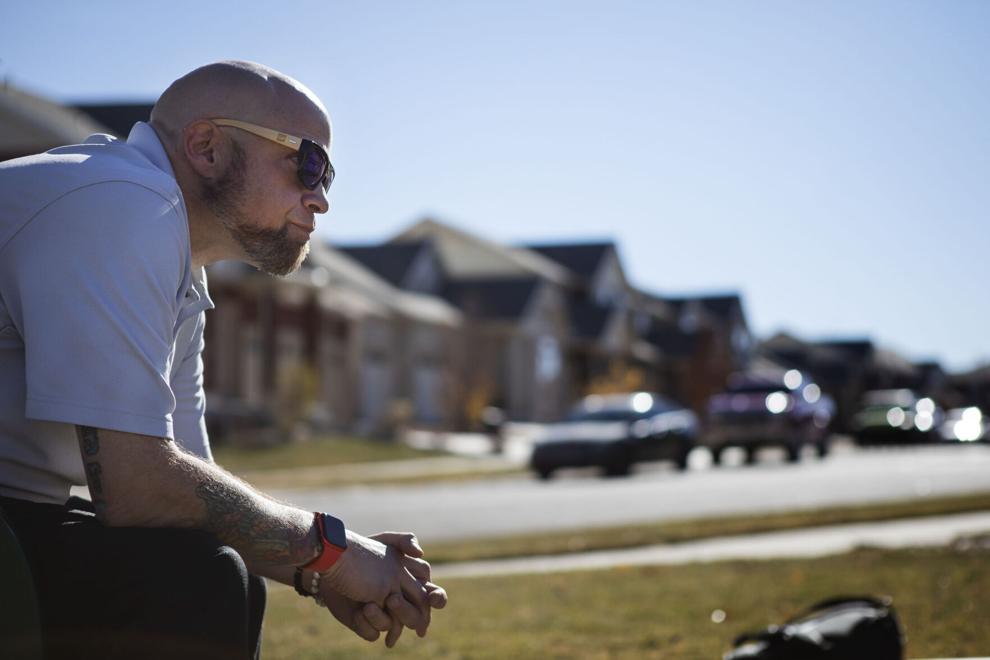 Video of the shooting shows Holen arguing with the teenagers. One of them, the 16-year-old driver, stood on her porch, warning Holen that she was going to call the police and that she had a camera.
A voice says, "I own all of this," and then, "This is not your neighborhood."
Around four seconds later, shots rang out. It was not clear from the video who fired first, but the footage shows that both Blitstein and Holen had handguns. At least eight shots were fired.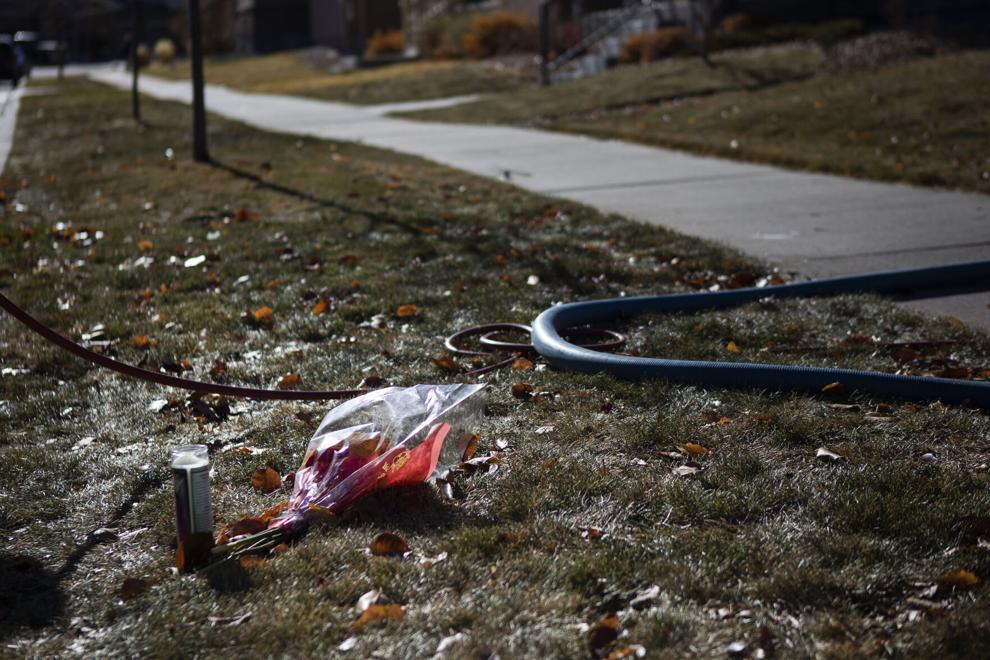 At one point, Holen yelled, "He just came at me and shot at me, dude!"
On Tuesday, Todd Blitstein said: "I didn't know my son had a gun. I wish he hadn't."
Peyton Blitstein pushed another teen out of the way of the gunfire, a witness told Todd Blitstein. "He told me that when the guy (Holen) came around the corner that Peyton shoved him out of the way and that tragedy happened."
Detectives are trying to determine who was the primary aggressor during the incident.
Jon Priest, a former homicide detective with the Denver Police Department who reviewed the video of the shooting, says the footage alone is not enough to determine anyone's guilt or innocence.
"The video does not tell the whole story about what occurred. At best, the video shows a shooting event," Priest wrote in a text message to The Denver Gazette.
Records obtained by The Denver Gazette show that Holen began working for the Greenwood Village Police Department on Aug. 22, 2016, and resigned Nov. 1, 2021, just over three weeks before the shooting incident.
Aurora police, who are investigating the incident, say Holen is no longer working in law enforcement. But his law enforcement certification is still active and there are no pending actions related to his certification, according to the Colorado Attorney General's Office.
Attempts to reach Holen have been unsuccessful. Property records show he lives not far from where the shooting occurred. People who live nearby, who declined to be identified, described Holen as a nice guy, and added that cars speeding on South Addison Way has been a problem.
A GoFundMe established to help the Blitsteins with expenses associated with their son's death had raised over $3,900 by late Tuesday afternoon. 
Todd Blitstein said his son was proud to be a registered member of the Osage Tribe. He wanted to be a Marine and had attended the Sea Cadets, a training program sponsored by the U.S. Navy and the U.S. Coast Guard, for four years.
"It's unbelievably important to get the facts out," Todd Blitstein said. "The thing about Peyton is people need to realize he was a good kid. Please, thank you, yes ma'am, no ma'am, yes sir."
Blitstein wishes he had one more chance to talk to his son. "I'd tell him that I love him and I'm sorry I wasn't there for him to protect him the way I should've."
We identify that transitioning to lifestyle as a higher education university student – and the higher education several years in...